Spring Minis
Our resident bunny is back and he brought along his chicks!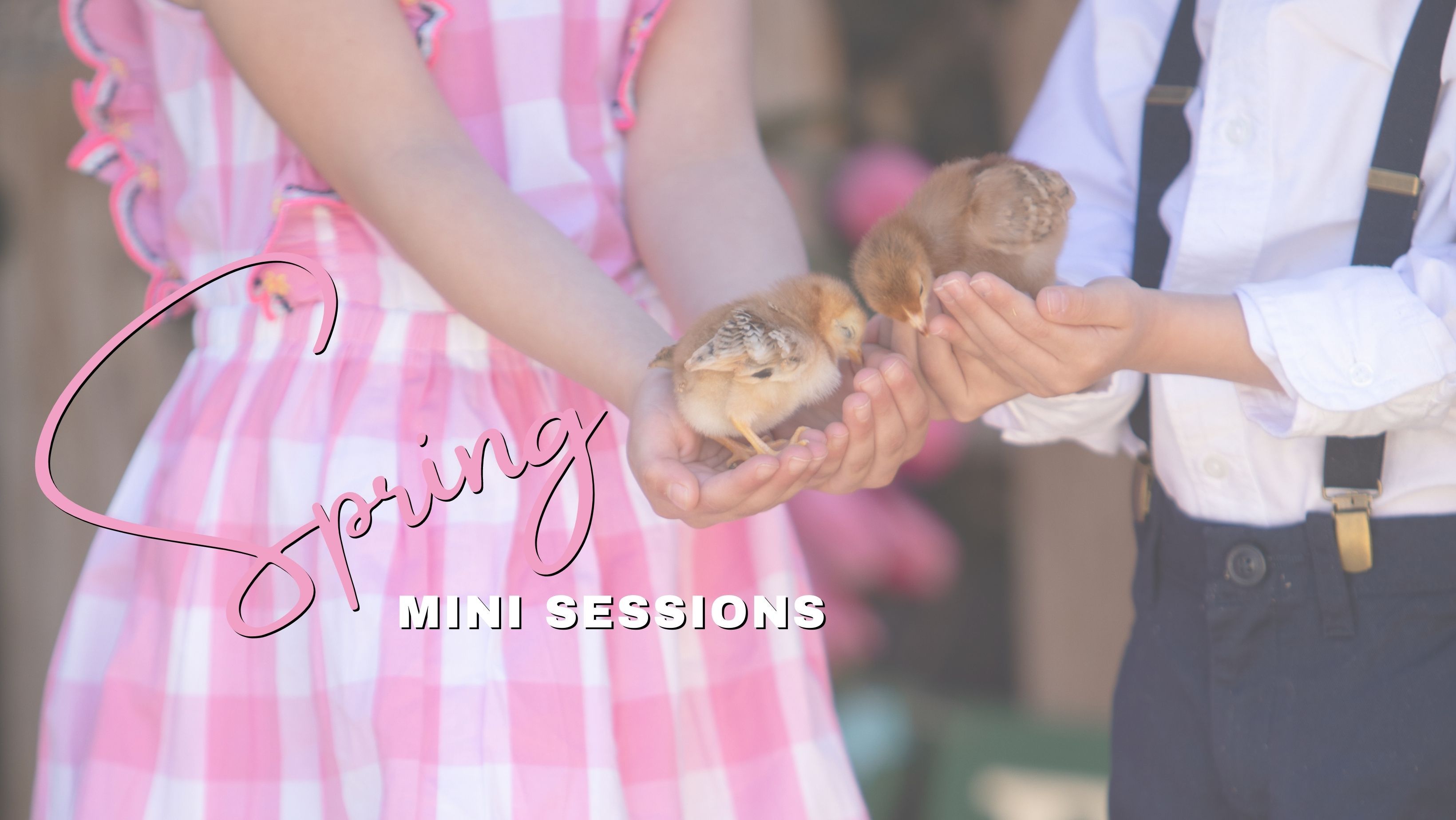 Join us this Easter for a spring themed MINI SESSION with bunny and his chicks
We're bringing the farm to you!
- Online Booking - Tuesday, April 12th - Saturday, April 16th, 2022.
- Session Fee: $179 +tax - includes a 15-20 minute session in our outdoor studio along with 20-30 digital negatives to share the love and create your own prints up to 8x10 in size. Session fees are due upon booking.

-Children from the same household only.
** Enjoy half-off on prints when you order from your website within 24 hours. **